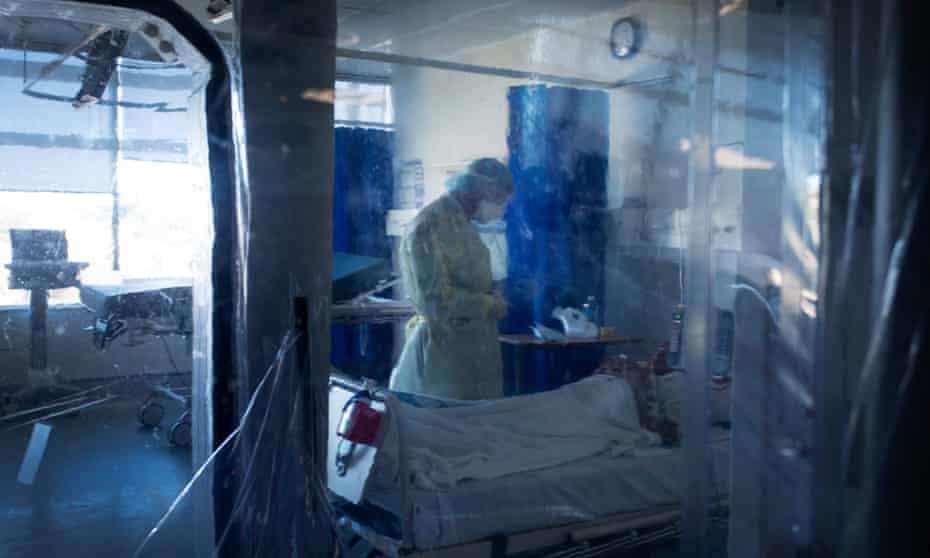 "You've often heard us say", Victorian Premier Daniel Andrews told the media at one of his regular press conferences on the COVID-19 situation on 5 October 2021, "that no-one wants to get this". On that day Will Smith, a 24-year-old former athlete, was brought out to speak. Will caught COVID-19 in March 2020 but was still feeling the effects of the virus more than a year later—describing days when he couldn't get out of bed, months when he could barely walk around the block and cycles of symptom improvement, then relapse.
Will's story was intended as a warning not to be complacent about contracting the disease: that "no-one wants to get this" because anyone—even young, fit and healthy people who initially experience only "mild" symptoms—could suffer serious long-term consequences, and that, therefore, we all need to play our part in stopping the spread.
Will was experiencing post-COVID-19 condition—commonly known as long COVID—a post-viral syndrome in which symptoms persist long after the initial COVID-19 infection. Common symptoms include fatigue, muscle weakness, breathlessness, heart palpitations, digestive issues, mental illness and memory loss. It can last only two months for some, while others show little recovery more than a year later. It can be so debilitating that some "long haulers" can no longer work or take care of themselves.
One particularly severe case was documented in a recent account in the Guardian by Nick Güthe, whose wife committed suicide after battling long COVID for over a year following a "mostly asymptomatic coronavirus infection". "Three weeks before she died", Güthe wrote, "we were already terrified that she would die—not by her own hand, but from a stroke or a heart attack. She said her heart would often race out of control for no reason, and she was ahead of scientists in understanding that this virus also infects the brain.
"Heidi also suffered from ongoing gastrointestinal issues, exhaustion from just walking up a single flight of stairs, extreme body aches, brain fog and a host of other ailments … Watching long COVID systematically take her apart, organ system by organ system, was the most terrifying deterioration of a human being I have ever witnessed."
Research is only beginning to understand this new medical syndrome. There are difficulties involved even in estimating the overall prevalence of long COVID among those who contract the disease. Depending on the definition of the syndrome, the methodology adopted and the cohort considered, studies report that anywhere from 9 to 81 percent of those infected will go on to suffer long COVID.
While the syndrome is more common in older people and those who experienced severe symptoms, no-one is immune. A Norwegian study of people who had COVID-19 illness not requiring hospitalisation found 55 percent had long COVID symptoms six months later. For study participants between 16 and 30 years old, it was 52 percent. For children, studies suggest around 10 percent will experience long COVID.
While evidence to date suggests that vaccination can reduce the risk of long COVID, it's no silver bullet. A study published in the medical journal Lancet in September 2021 found patients who contracted COVID after being vaccinated were only around 50 percent less likely to develop the condition. So if countries with high vaccination rates fail to control the spread of the virus, they will still end up with masses of long haulers. The UK is a prime example of this. The UK Office for National Statistics reported on 6 January that 1.3 million people in the UK were suffering from long COVID.
For many long COVID sufferers, organ damage is a likely contributor to their symptoms. Medical imaging done following COVID-19 infections has revealed patients with scarred lungs and brains that have reduced in size in several regions. Recent evidence suggests the virus can persist in the body months after initial infection, which may be the cause of ongoing symptoms in some long haulers. In others, COVID-19 infection appears to trigger autoimmunity—in which the body's immune defences start to attack it.
Very little is known so far about effective treatments, although long COVID clinics are now opening in many countries to help rehabilitate patients and manage their symptoms. Just like the rest of the health system during the pandemic, however, these clinics are overwhelmed. Half of people in the UK attempting to access long COVID clinics have had to wait at least 10 weeks for their first appointment.
The research on long COVID to date makes it clear we should do all we can to protect people from COVID-19 infection. However, this is no longer Australia's approach. In the space of a few short months, we've gone from "no-one wants to get this" to, in effect, "everyone is going to get this, and you should all stop complaining and accept it". Queensland's chief health officer, John Gerrard, went so far as to argue, in late December, that mass infection wasn't just inevitable, "it is necessary". Many others have argued along the same lines.
Does the fact that the Omicron variant may cause less severe illness overall compared to Delta reduce the risk of long COVID? Scott Morrison, Daniel Andrews, NSW Premier Dominic Perrottet and all the other leaders in politics and business who have more or less happily abandoned any attempt to control the spread of the disease would like us to believe it does. The truth, however, is that it's too soon to know. Whatever the case, the huge number of people being infected means that many thousands of Australians will be left suffering from this horrible condition in the months and years ahead.
Our leaders have decided "the economy" has suffered too much from the pandemic, so for any suffering that remains, our bodies must take as much of this burden as possible. We are sleepwalking into a long COVID catastrophe.
---
Source:
Redflag.org.au